New Year Tragedy: Ex-CBN top staff, wife roasted in own sprawling house …Suspect Arrested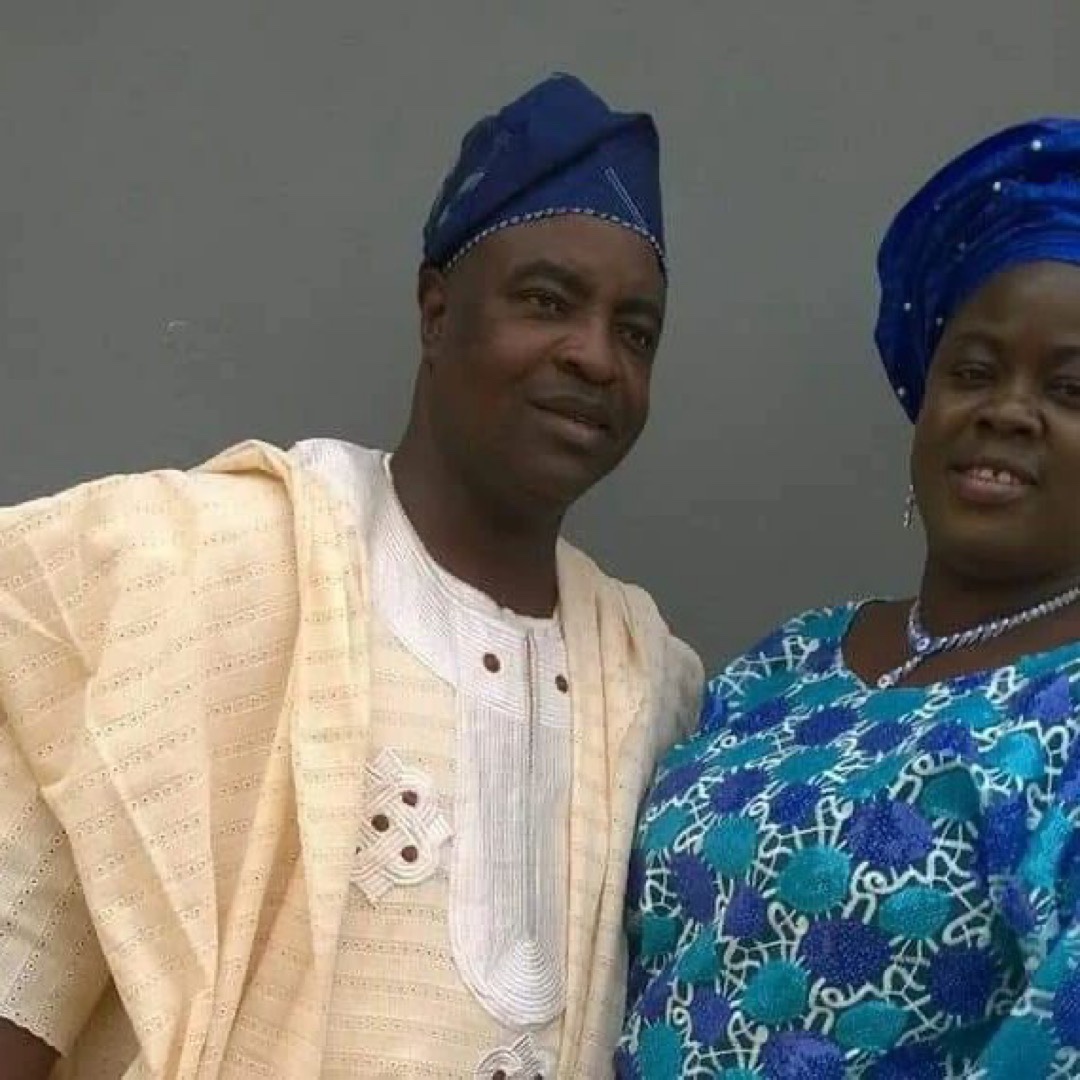 Abeokuta, the Ogun State capital, was on New Year day hit by the tragic news of the roasting of Mr Kehinde Fatinoye, retired staff of the Central Bank of Nigeria (CBN) and his wife, Bukola, in their house in the oldest GRA in Ibara.
Fatinoye and his wife, Bukola, a staff of the Federal University of Agriculture (FUNNAB), Abeokuta, had just returned from the Cross-over church service to their storey building in the Government Reservation Area where ex-Governor Ibikunle Amosun and the rich are quartered, when the incident occurred.
A mysterious fire, suspected to be the handiwork of arsonists, had engulfed a section of the house.
It was gathered that the suspected arsonists were believed to have trailed the couple to their residence before setting it ablaze.
The couple was reportedly burnt beyond recognition while their remains were later evacuated by policemen and other health officials amid tears by a mass of symphatizers, who besieged the house.
They, however, did not spare their and house help as they were whisked away.
The son's whereabouts are unknown yet but a family source was quoted as saying that the abductees were thrown into a river along Adigbe-Obada area of the city.
The Fatinoyes had on the eve of the new year attended the Cross-over service at a church in Okejigbo area of Abeokuta, a few kilometers from the GRA.
However, Police arrest suspect in murder of couple of former CBN official in Ogun
Police say Kehinde Fatinoye and his wife Bukola were murdered in their home on New Year's day and their bodies were set ablaze.
The police have arrested a suspect in the gruesome murder of a former official of the Central Bank of Nigeria (CBN), Kehinde Fatinoye, and his wife Bukola on New Year's day in Abeokuta, Ogun State.
The police spokesperson in the state, Abimbola Oyeyemi, said an investigation was ongoing to unravel the killers and their motive.
Mr Oyeyemi confirmed the incident as a case of suspected assassination.
"It is true that a couple was killed and set ablaze at their residence in Abeokuta, shortly after they returned from Cross Over Service.
"This is a clear case of assassination and we are not leaving any stone unturned to unravel those behind the killings.
"One person has been arrested by our operatives in connection to the incident. We will get to the root of the matter, as investigation has since begun.
"The incident happened after 12 in the morning." Mr Oyeyemi said.