Chioma Finally Becomes Adeleke as Davido Completes Traditional Rites (See Photos)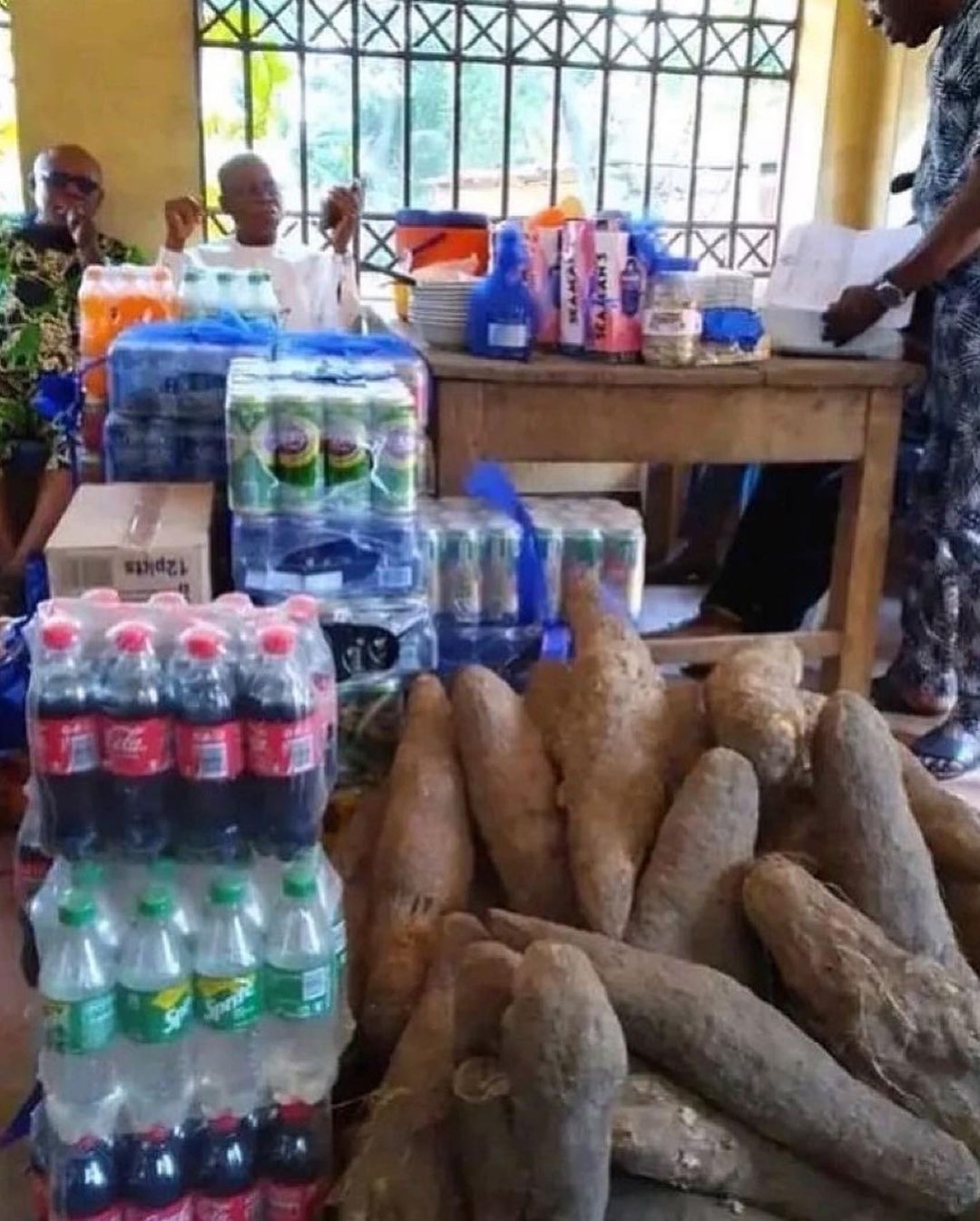 Davido has just completed the traditional marriage rites of Chioma.
Davido has married his girlfriend Chioma both traditionally and in the registry.
He has paid in full the traditional rite of Chioma in faraway Umunna in Owerre Nkworji Ezeala, odu village Nkwerre local government area in Imo state.

Chioma's dad who is pictured in all white did the umunna rites and umuada rites.
Meanwhile, Davido according to sources paid in cash and even small kids got a share in the bride price.
The rites was done in Lagos before their son Ifeanyi was buried because in Chiomas Village you cannot have the childs body unless you pay the Bride price.
Chiomas dad was in the Village during the Festive period of 2022 and on January 3, 2023 the Umunna and Umuada were settled..

So, it is done and dusted, She is no longer Chioma Rowland but now Chioma Adeleke!