Just in: N5BN Presidential Yacht Already Delivered — Ndume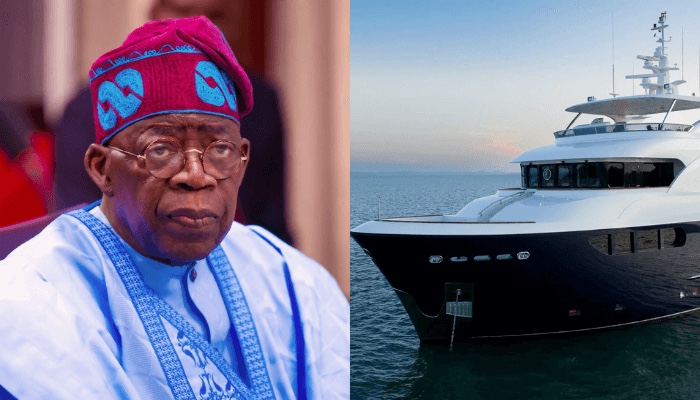 Barely 24 hours after the House of Representatives rejected the N5 billion presidential yacht vote, the Chief Whip of the 10th Senate, Ali Ndume, has confirmed that the yacht has been delivered.
While appearing on Arise Tv Breakfast Show anchored by Dr Reuben Abati, Ndume clarified that according to Nigerian Navy, the presidential yacht is not a new item and that the yacht has been delivered without payment.
He said this is what informed the allocation in the N2.1 trillion 2023 supplementary budget sent to the House.
Ndume said President Bola Tinubu is not a luxurious person and could not have included the yacht in his proposal to the National Assembly.
He said: "I understand that the presidential yacht has already been delivered, the deal was signed but no payment was made.
"That was why it was included in the supplementary budget, the yacht was not included by this present administration, the Navy clarified that it is not a new item.
"The President is not a luxurious person, and he would not have gone for the yacht."
Meanwhile, the Representatives had resolved the controversy surrounding the presidential yacht by scrapping it from the supplementary budget submitted to it.
The Chairman of the Appropriation Committee, Rep. Abubakar Bichi, from Kano State, said the presidential yacht allocation has been added to the vote for student loans, raising it to N10 billion up from the N5 billion earmarked for it.