Just in: Canadian Embassy, Abuja on Fire …Three Dead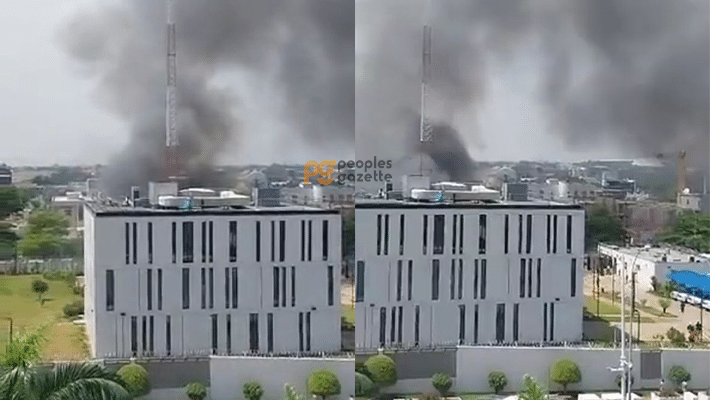 Three people have been reported dead as parts of the Canadian High Commission building in Abuja caught fire.
According to source, the fire was triggered from the powerhouse where technicians were working on a faulty generating plant.
The three people who died in the fire were all technical crew.
The witness said one of the crew members escaped through the roof of the generator house, while others were blown off by the explosion.
Meanwhile, members of staff from the offices have been safely evacuated while an ambulance has taken those injured to the hospital for treatment.