Georgia Election Fraud Case: Trump Formally Booked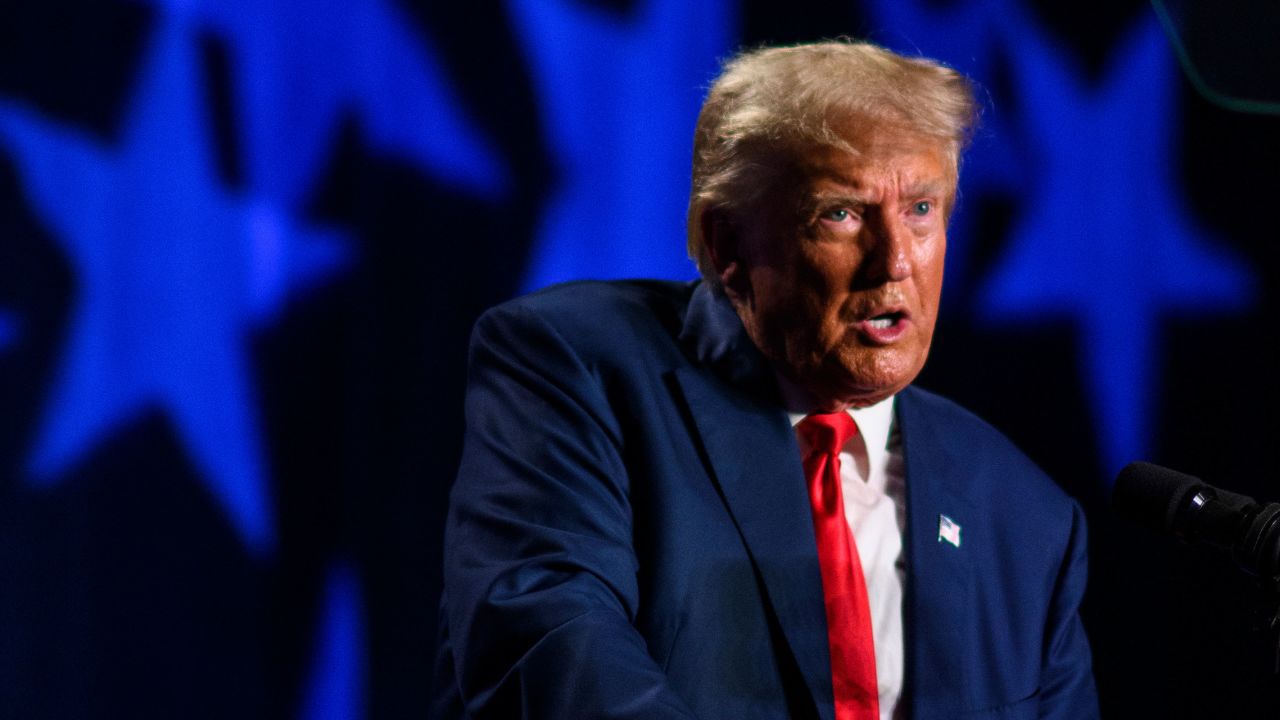 Former President Donald Trump has surrendered at the Fulton County Jail on charges stemming from his attempts to overturn the results of the 2020 election in Georgia.
Last week, Trump and 18 were indicted by a grand jury on racketeering charges for allegedly orchestrating a "criminal enterprise" to subvert his loss in the state.
Eleven of Trump's co-defendants – including former White House chief of staff Mark Meadows and ex-lawyer Rudy Giuliani – have already turned themselves in.
While he's inside, the former president will undergo a medical evaluation, be fingerprinted and have his mug shot taken before he's released from custody. His bond was set at $200,000.
It will be the fourth time in five months that Trump has been booked on criminal charges. He is the first former president ever to be charged with a crime.