Abuja, Get Your Taste Buds Ready: Knorr Jollof Fest is Here!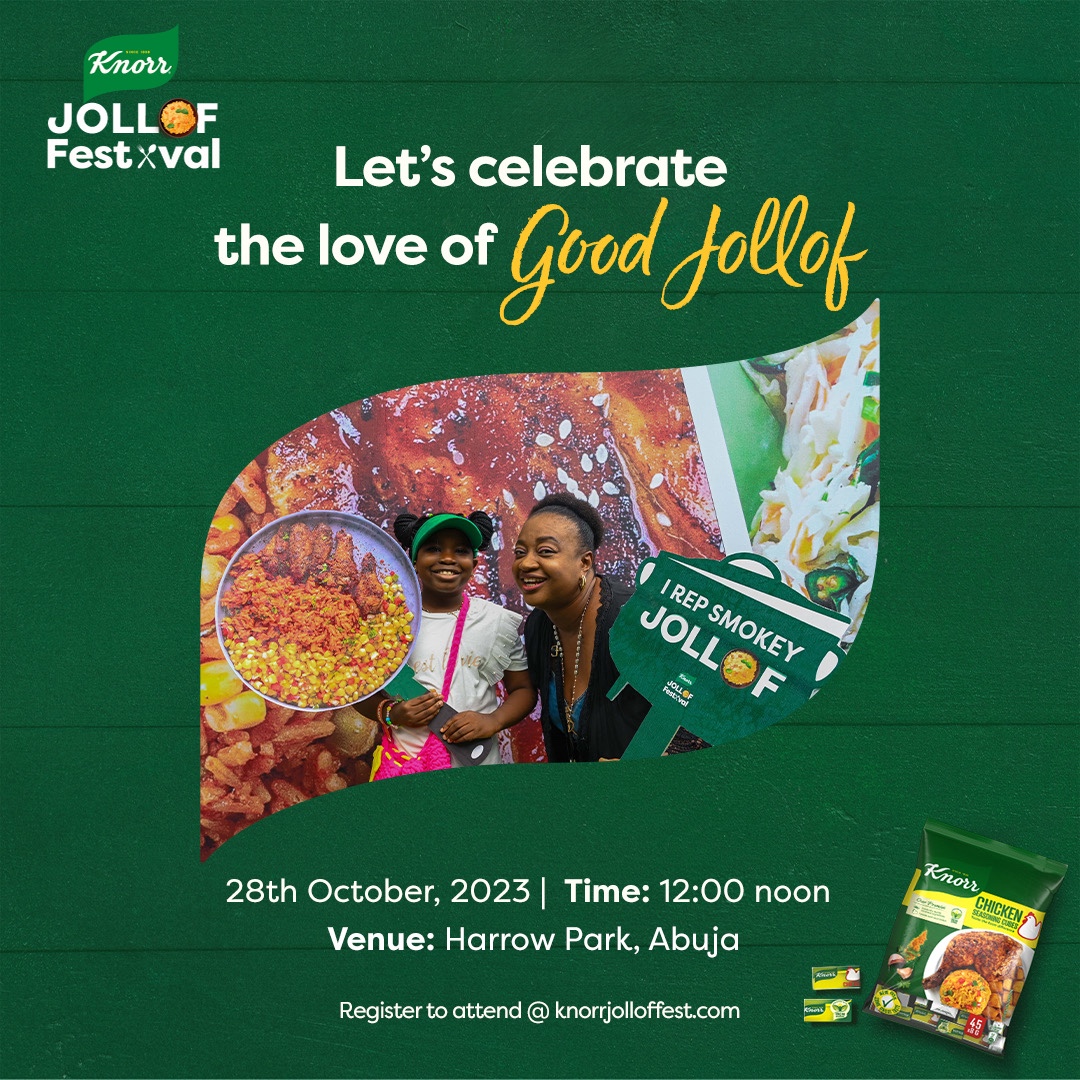 Nigeria's leading seasoning brand, Knorr, is inviting discerning foodenthusiasts to partake in the celebration of beloved and iconicNigerian dish, Jollof Rice at the Abuja edition of the Knorr JollofFest, taking place at Harrow Park, Abuja, on October 28th.
This edition of the Jollof Fest promises to be exciting, with anextensive array of events like engaging games, exclusivemasterclasses led by esteemed chefs, meaningful networking opportunities, and a meticulously curated series of activities.
Bolanle Kehinde-Lawal, Marketing Director, Nutrition, Unilever West Africa, emphasized the festival's profound mission, stating,"Our vision is to inspire a culture of healthy eating in Nigeria, a journey we have embarked on by spotlighting an array of nutritious cooking herbs that not only enhance flavor but also enhance thenutritional value of our meals. The Knorr Jollof Fest pledges an indelible experience, and we take immense pride in leading the transformation of Nigeria's culinary heritage."
Knorr is fully devoted to ensuring that every food enthusiastembarks on a refined journey at the Jollof Fest. This event transcends mere culinary indulgence; it is an opportunity to acquireknowledge, forge connections, and embrace the true essence ofeating for good.
To join in this grand celebration, stay informed through regular updates by following @Knorrnigeria on Instagram.