42nd Avenue – The Sexcapades of Pamela: EXOTIC WINES, RAUNCHY SEX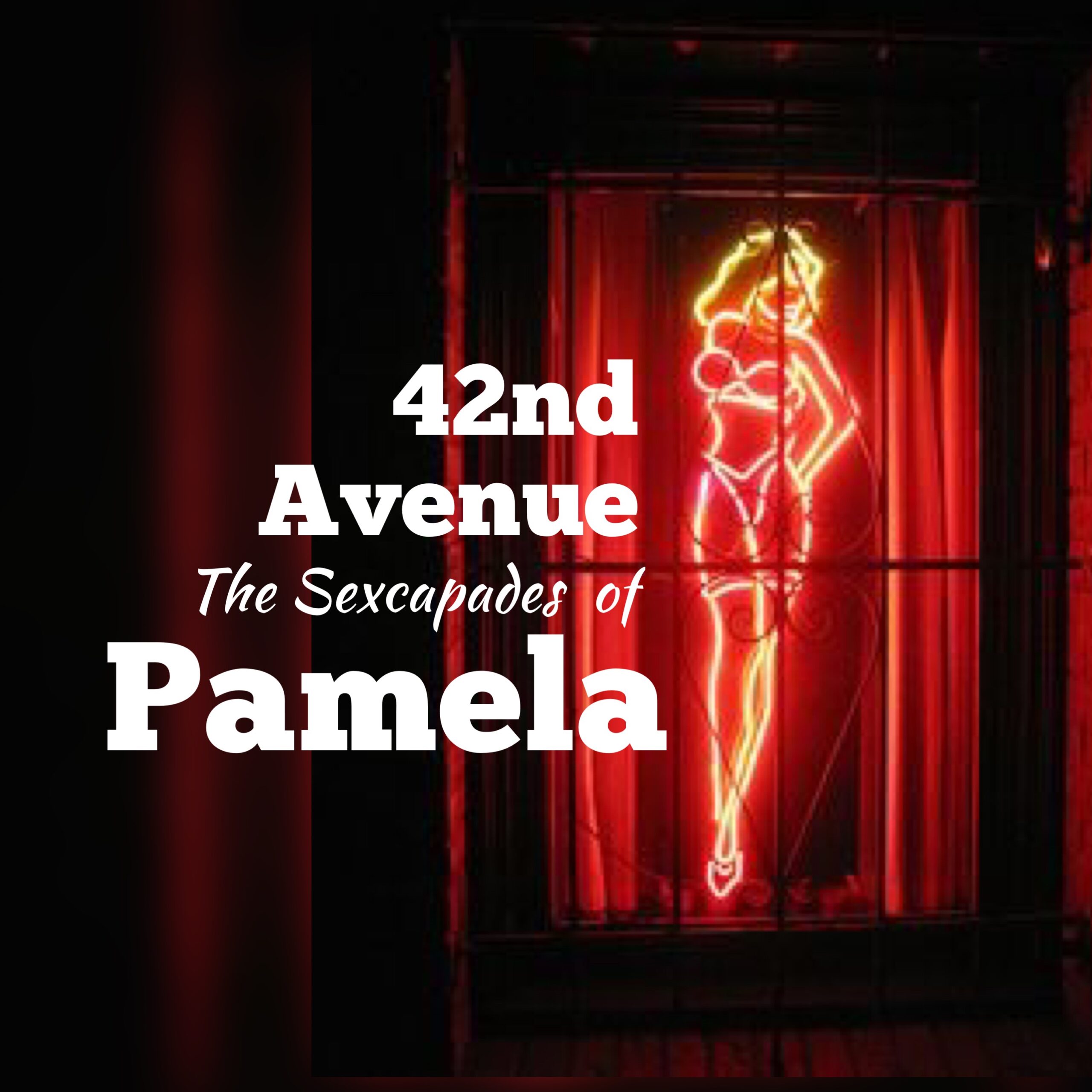 My trip to the village was a successful one coupled with the encounter I had with Peter on the bus. I met grandma and my sibling and we had chatted all day long.
In the cause of catching up, day turned into night and it had rained heavily all day, and although by night it had reduced to a drizzle. It was a steady drizzle that could soak anybody that defied it. I knew I had to do just that and go out for the day's business around the village.
Body no be firewood and I need to make money as well.
Knowing that it would be difficult to hawk my 'commodities' in the drizzle, I decided to do business that night at Hotel Du Palacia where I had once had a brief stint before leaving for Lagos couple of years back. It was such a long time I had gone into a night club or hotel to seek for customers especially in a remote village like mine.
Clad in a severely elegant lilac blouse, cut cunningly low to reveal several inches of my mature, enticing cleavage. I took a Keke Napep to my destination. My scantily-made but highly effective (in terms of uplift) black lace bra was quite visible. My skirt was fashionably short, hanging midway between my smooth knees and the wide curves of my buttocks. When climbing stairs, it was possible, for the trained watcher, to discern the nearest shadow of the top of my crotch. The tiny sliver of black silk lace with a lace window at the front that constituted my panties was visible, likewise, through that sexy little window, the shadow of my black pubic hair. Such a sight, I knew, would inevitably have cause the viewer to become powerfully aroused.
As I came down from the Napep, and walked towards the hotel, two male passerby looked with open admiration, at my dress, my heavy boobs, painted lips and glossy hairs. I smiled with satisfaction, their look confirming my beautiful, powerful and overriding sexuality.
Inside the hotel, the music was tremendously rhythmic. There were many women, all of them in dresses which were definitely undersize, so their buttocks and their breast jutted grotesquely above the general contours of the bodies. I was happy that my dress was also sexually inviting. Few people were dancing on a tiny floor, unlighted, so that their bodies became silhouetted and their faces not visible.
There were many men of different professions in the hotel that night, all of them bound in the common quest for fun. I couldn't recognize anybody I knew so, I looked for an empty table and sat. Soon, a young man came and requested if he could keep my company, he had a rugged look and a big scar on the face that was probably secured in a knife fight. He also had the unsober looks of one who came to a night club every night. I was about to have a second thought about keeping his company but the way he flooded the table with lavish drinks and pepper soup suggested that he had a lot of money with him and could be quite free with it.
"I'm John. I'm a businessman. What's your name?"
"I'm Pamela." I replied, as I helped myself to his cigarette on his invitation.
"I like you Pamela. You're a beautiful woman. I keep wondering how wonderful you'll be in bed". By then, I was already getting properly liquored up with exotic wines and in a mood for rough, raunchy sex
"Why don't you find out?" I replied. "At an agreed price, we can go to your place, that's if you don't have a wife at home.
"I have a room in this hotel" he quickly chipped in.
Moments later, we were naked on the large bed in his hotel room.
His penis was phenomenal in size, a perfectly desirable tool, large and thickly veined. He took my clit delicately between his thumbs and one cold finger and started working it slowly up and down. You demon!
I screamed in my mind, as he treated me to an almost indescribably leisurely build up.
"Put it in me, you bastard!" I cried.
"Please, dip it…in me." Carefully, he laid the head of his cock directly on my clitoris and with a tiny swirl of his fine, lean hips, rotated it teasingly against me. A few centimeters from the point of contact, my virgina pulsed like crazy. I was going mad, I decided both for sex, and probably literally. His entry was so swift, and so sure and commanding that I climaxed slightly just from being taken. He assaulted my body in long, intense, smooth-sliding strokes that explored every last millimeter of my interior topography. He seemed determined to carress the entire length of my virgina as slowly and carefully as he could. He touched again and again the very heart of my fluttering cunt.
He bashed me roughly and relentlessly until dawn.