2023 Election: Tinubu Asks Security Agencies to Caution Peter Obi over Inciting Comments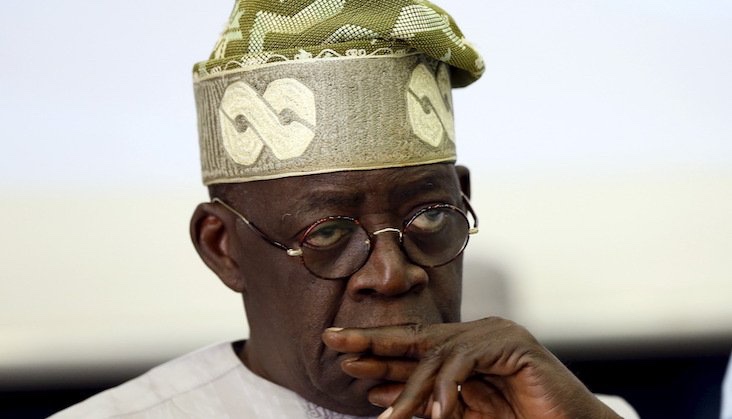 President-elect, Asiwaju Bola Tinubu has asked security agencies in the country to caution the presidential candidate of the Labour Party LP, Mr Peter Obi against making incendiary comments capable of throwing the nation into a tailspin.
This came as he asked the national Broadcasting Commission NBC to caution television stations against granting access to Obi to delegitimize the presidential election.
'We also advise the NBC to caution TV houses giving Obi the platform to de-legitimise a free and fair election, when he has taken his case to court", he stated.
Tinubu made the demands in a statement issued Friday night in Abuja and signed by the Director, Media and Publicity at his campaign council, Mr Bayo Onanuga.
He said; "The defeated Labour Party presidential candidate Peter Obi still goes around inflaming passions, spreading lies as if he is still campaigning for the highest office in the land, weeks after the exercise was concluded and a winner announced.
"We are worried about his recent media rounds on Arise TV and Channels TV, in which he made profoundly misleading, criminally false and inciting statements about the election that he lost woefully.
"We call on the security agencies to caution him from further making incendiary remarks, especially after he claimed he is challenging the results of the election in the tribunal.
"On Channels TV few days later, Obi made the ridiculous claim about 'his stolen mandate', echoing the position of his unthinking mob of supporters, who believe that he won the election, because some sponsored polls made the claim before the election.
"We consider the claim by the former governor of Anambra as very fraudulent as he fell short of winning any mandate. He came third, not even second"
"From the false narrative Obi has been pushing, he is the one trying to steal Bola Tinubu's mandate, by appealing unashamedly to tribal and religious sentiments and by resorting to his sickening penchant for lying boldfacedly to snatch what does not belong to him."