American Ace Comedian Michael Blackson Proposes To Longtime Girlfriend On Live Show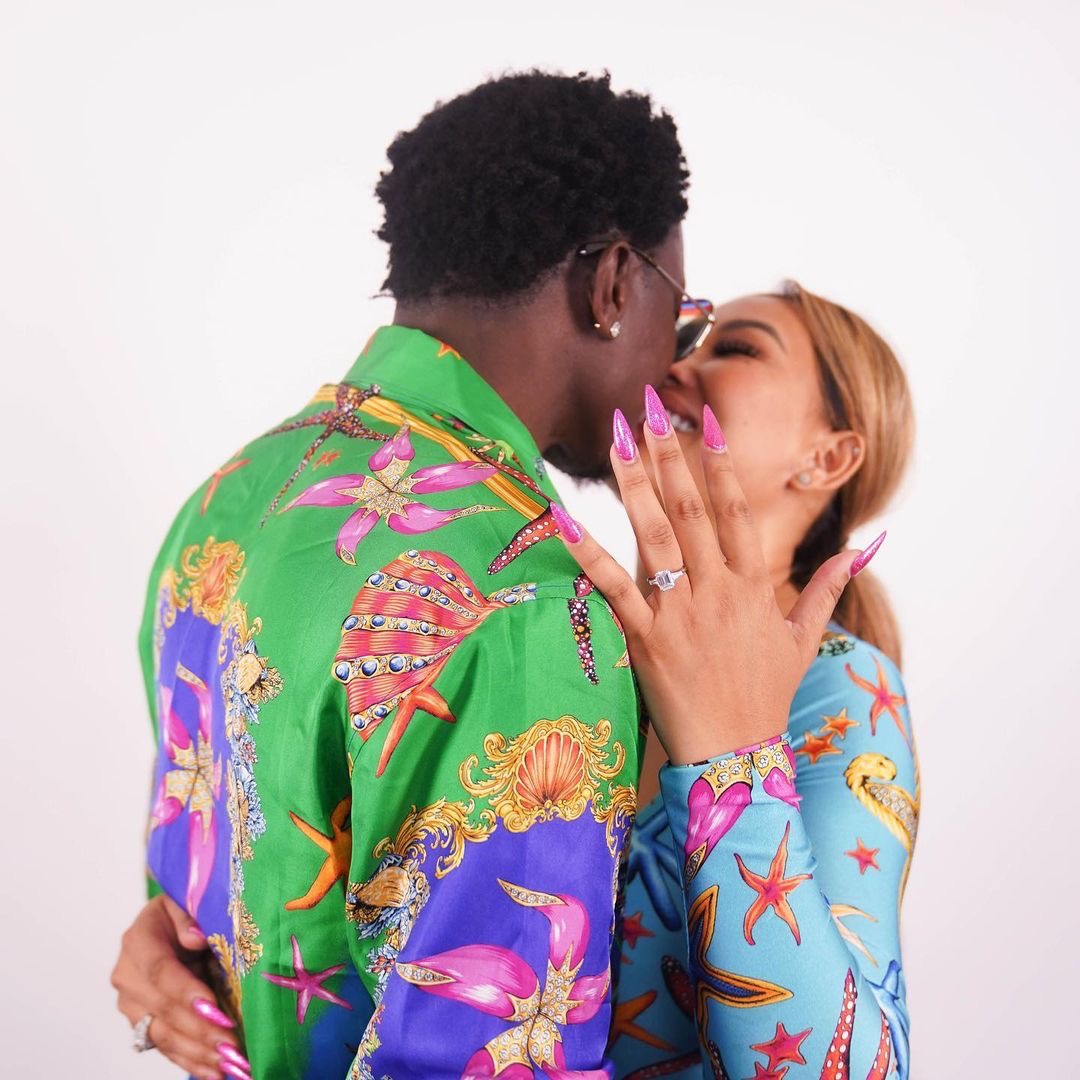 Comedian and actor Michael Blackson proposed to his girlfriend during a live interview on The Breakfast Club.
Blackson joined DJ Envy, Charlamagne tha God and Angela Yee on Thursday to talk about his journey as a comedian, marriage and his new podcast, Modasucka.
When the Ghanaian native brought his girlfriend, Instagram model Miss Rada into the room to meet the hosts, Charlamagne teased him about proposing, and surprisingly, Blackson pulled out a ring and got down on his knees.
"I love you, will you marry me?" he asked.
"Yes!" Rada replied, before cheering, "Bye side b***hes, aye!"
Yee then asked Blackson to verify if he was truly done fraternizing with other women.
"Is it bye side b***hes?" she asked.
"90% of the side b***hes bye-bye," he replied.
"I had no idea this was going to happen….I thought he was going to ask me about side beeches 🤣 @breakfastclubam are my witnesses…I ate my vegetables for the day and said yes to karats 🥕," Rada wrote in an Instagram post, showcasing the moment her now fiancé proposed.