UK-based Nigerian Priest, Revd Prince Odoemena, Who Allegedly Beats his Wife, Marry Another Woman In Nigeria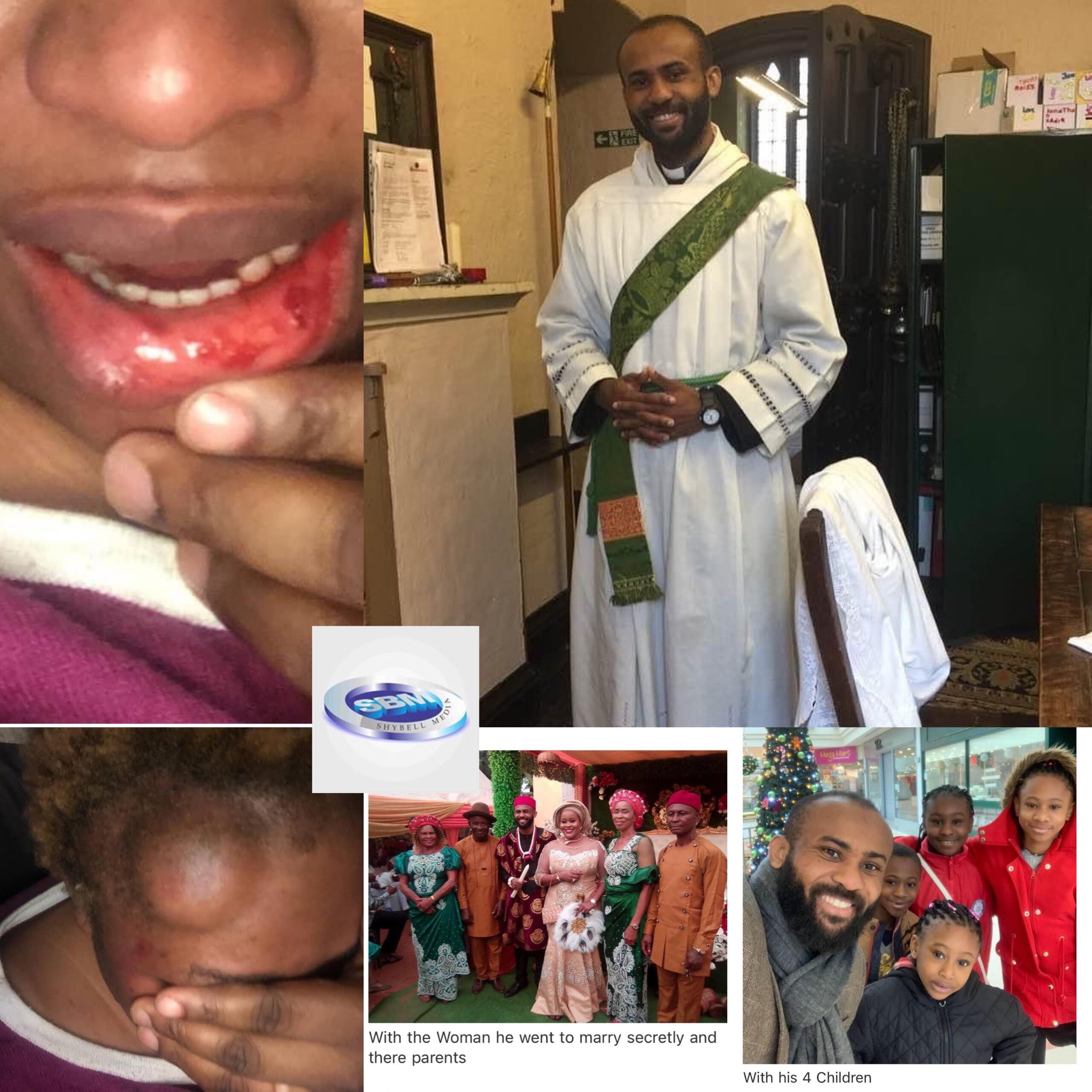 According to a letter received by an Instagram user about how a UK-based Nigerian priest, Reverend Prince Odoemena, who allegedly beat his wife, recently returned to Nigeria to marry another woman.
Read as received below…
"Dear Church of England
I am very concerned with the behaviour and wickedness of one of your so called priest who goes By the Name PRINCE Dom ODOEMENA
Who I believe is serving under Emmanuel's Church Forest Gate.
The Revd Prince Odoemena, is an Assistant Curate at Emmanuel Church in Forest Gate, East London and the Vocations Officer (vocations Enabler ) with the Church of England. I was present during his ordination at The Anglican Diocese of Orlu, under the leadership of The Most Revd Bennett C. I. Okoro. I am also aware that he is married to a lady called Genevieve who I believe to be from Owerri, and they have 4 kids together.
I know Prince Odoemena's Family very well. They are a very wicked set of generation, the whole of Amigbo knows how wicked his Family is especially his mother who claims to be a women leader in different organisations and using that disguise to cover up her diabolical lifestyle. The Revd Prince Odoemena's Mother is known for how lies, wickedness and how she fights in public with everyone she comes across.
This family maltreated and abused the said lady he married in the UK over 10-years ago of with 4 lovely kids as evidence and I believe they are still married and he prince Odoemena has now married a second wife here in Nigeria as of January 2021. The said Revd goes about telling whoever care's to know how his innocent wife in the Uk whom he abandoned his 4 kids with cheated on him and all manner of lies just to cover up his wicked, Abusive, womanizing and Evil unkind lifestyle. He treated that woman, in order for him to marry a second wife here in Nigeria. He goes about saying he bought a House in the UK for the wife and takes care of his kids of which is 100% Lies and fabricated stories. The legitimate wife Genevieve who resides in the UK helped him to get his full British citizenship and supported him throughout his studies in the UK and now that he is established out of the blues Mr prince and his Family goes and marry another woman."