Uduaghan is not Interested in Chairmanship of or Any Appointment into Board of NDDC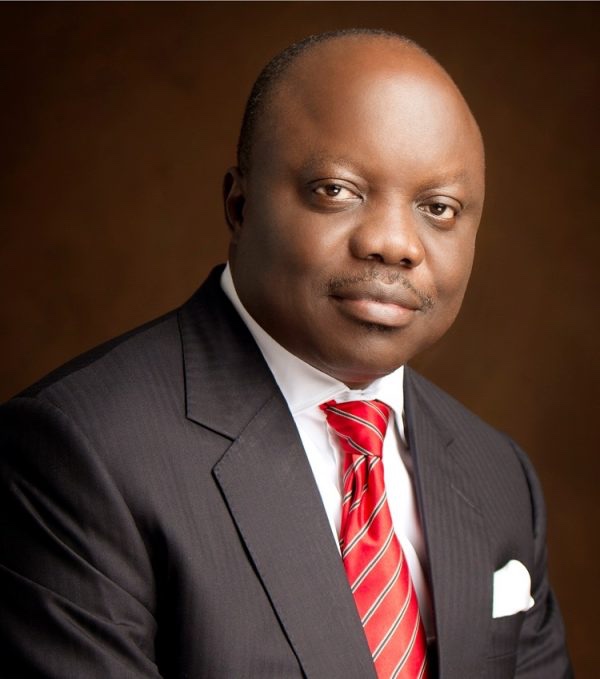 We are compelled to respond to a story published yesterday (December 29, 2019) by Daily Independent Newspaper titled: "Uduaghan May Emerge New NDDC Chairman" and to state categorically that the immediate past Delta State Governor, (Dr Uduaghan Emmanuel) is not at all, interested in being appointed Chairman of NDDC or any position in the governing Board of NDDC at this time when Delta State has an indigene (Mr Benard Okumagba) appointed as the substantive Managing Director of the Commission, waiting to be inaugurated by President Buhari at the appropriate time.
Reading further into the said publication we were shocked that is was alleged that: "the Presidency may also be thinking of correcting some irregularities between the Urohobos and Itsekiris in Delta State. Uduaghan is an Itsekiri man from Abigborodo in Warri North Local Government Area, while Okumagba is an Urhobo man from Okere in Warri South Local Government Area."
This clearly confirms the destructive and evil motive of those behind this falsehood.
They deliberately set out to create division and crisis between our peaceful and united people of Itsekiri and Urhobo of Delta State at time that vast majority of of our people of Oil and Gas- producing nationalities of Itsekiri, Urhobo, Ijaw, Isoko and Ndokwa of Delta State are increasing more united in our appreciation of President Buhari for appointing Mr Benard Okumagba as Managing Director of NDDC, an appointment which raises hope that our long neglected and environmentally devasted Communities shall have the opportunity of getting required and deserved attentions to addressing Environmental Disasters and Infrastructure Collapse as result of decades of activities of Oil and Gas Exploration and Production.
We also suspect that the motive behind the timing of this falsehood is to create this division among our people at a time the Ondo State Government is misleading President Buhari to re-compose the Board of NDDC to have Mr Benard Okumagba replaced with an Indigene of Ondo State as Managing Director.
We want to state unequivocally that former Governor Uduaghan is a MAN OF PEACE who sacrificed his Senatorial ambition in year 2015 for sake of prevailing Peace and Unity existing among our people of Ijaw, Itsekiri and Urhobo and Delta State at large, this is despite the fact that he was then an incumbent Governor.
It is also important to inform Nigerians that former Governor Uduaghan Emmanuel apointed this same Mr Bernard Okumagba as his Commissioner for two terms during his tenure. He would therefore not seek to replace him in any position after Okumagba has been appointed into NDDC.
We have confirmed from former Governor Uduaghan that he is not interested in being apointed into NDDC to replace Mr Okumagba and that the story is the handiwork of mischief-makers who seek to blackmail him and cause disaffection among our people.
We therefore call on President Buhari and the good people of Delta State to ignore and disregard the falsehood published in Daily Independent Newspaper.
Comrade (Engr) Igbini Odafe Emmanuel.
National President,
Vanguard for Transparent Leadership and Democracy (VATLAD).