Sha'Carri Richardson Will Miss Olympic After Marijuana Test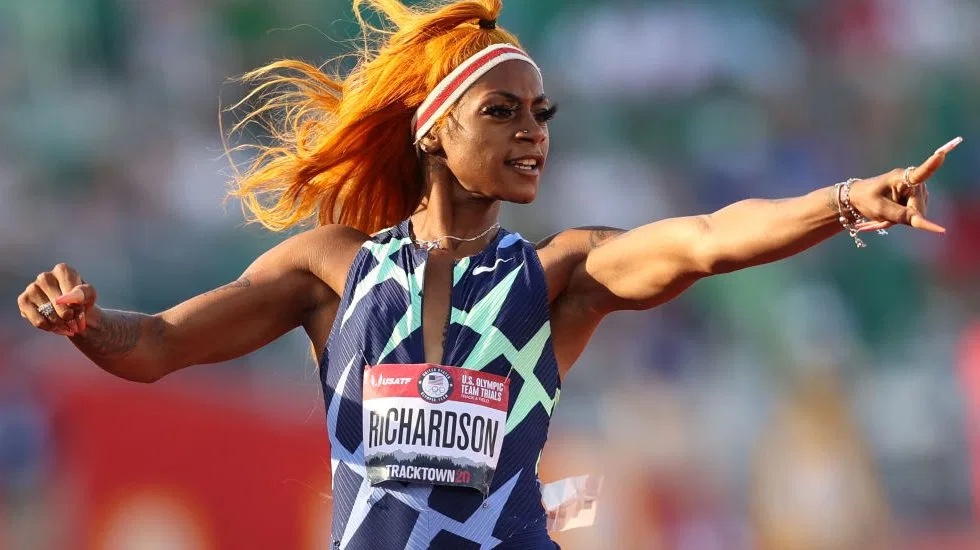 Suspended sprinter Sha'Carri Richardson has been left off the U.S. Olympic team roster released by USA Track and Field (USATF) on Tuesday after she tested positive for marijuana, meaning she won't compete at the Tokyo Olympics.
USATF also said that its athletes should follow its current anti-doping code, saying its credibility as an organization "would be lost if rules were only enforced under certain circumstances."
"So while our heartfelt understanding lies with Sha'Carri, we must also maintain fairness for all of the athletes who attempted to realize their dreams by securing a place on the U.S. Olympic Track & Field Team," USATF said.
The 21-year-old Richardson announced on NBC's "Today" on Friday that she ingested marijuana after learning in an interview that her mother died before Olympic Track and Field trials in June.
The U.S. Anti-Doping Agency announced that Richardson accepted a one-month suspension for her positive test, which began on Monday.
Richardson's suspension prompted widespread criticism from everyone including actor Seth Rogen to Cleveland Browns wide receiver Odell Beckham Jr.
Kansas City Chiefs quarterback and Super Bowl MVP Patrick Mahomes on Tuesday blasted USATF's decision.