Ondo State Gov., Rotimi Akeredolu Down with Cancer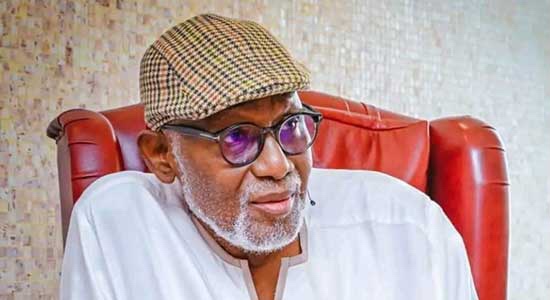 Info reaching shybellmedia has it that, Ondo State Governor, Oluwarotimi Akeredolu is treating an ailment said to be blood cancer (leukemia).
According to source, "The governor of Ondo State, Rotimi Akeredolu has leukemia, he is really down."
Leukemia is a cancer of the blood caused by a rise in the number of white blood cells in the body.
However, Betty, the wife of the governor recently cried out that her husband was sick after taking a "concoction" from one of his female aides, Bunmi Ademosun.
In a leaked audio file, the First Lady accused Ademosun, the special adviser to the governor on Multilateral and Inter-Governmental Affairs, of sneaking to give Akeredolu a local herbal drink.