NFF Announces N30k Monthly Stipend To Late Footballer, Yekini, Okwaraji's Mother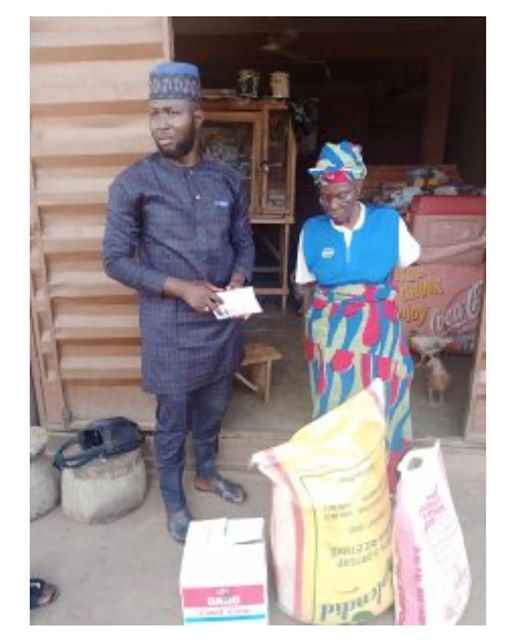 The Nigeria Football Federation (NFF) has announced a monthly stipend of N30,000 each to be paid to the surviving mothers of late ex-internationals Rashidi Yekini and Samuel Okwaraji. This was made known via the official Twitter handle of the federation on Thursday, May 7 in furtherance to, and appreciation of, the recent pronouncement of the Sports Minister Sunday Dare.
NFF also stated that the idea will also be extended to surviving mothers of other ex-internationals who died in active service for the country.
"In furtherance to, and in appreciation of, the recent pronouncement of the honorable minister of sports Sunday Dare to put the mothers of late ex-internationals Sam Okwaraji and Rashidi Yekini on a monthly stipend, the NFF has decided to support this noble initiative with a further monthly stipend of N30k to each of the two matriarchs.
"In addition, the NFF will henceforth review the situation of surviving mothers of our ex-internationals that died in active service for the country and resolve what to do for them on monthly basis,"
The NFF tweeted.
Since the death of late Rashidi Yekini, the mother of the legend has been battling for survival in Ijagbo, Kwara state where she lives. On Wednesday, May 6, 2020, Sports Minister Sunday Dare directed his representative Olaitan Shittu to visit Rashidi Yekini's mother where she was given Ramadan gifts. In addition, the sum of N50,000 was handed over to the woman from the representative of the Sports Minister.
Omoyemi who is the daughter of late Super Eagles striker Rashidi Yekini has described her late father as someone of inestimable value who is worthy of emulation. The 22-year-old graduate of English from the University of Ilorin stated this while speaking with Legit.ng in an exclusive interview stressing that her late dad was a religious person. On Monday, May 4, Nigerians and in any part of the world paid touching tributes to Rashidi Yekini, eight years after the goal king died.