NDLEA Arraigns 6 Men, Shipping Firm For Trafficking 12kg of Hard Drugs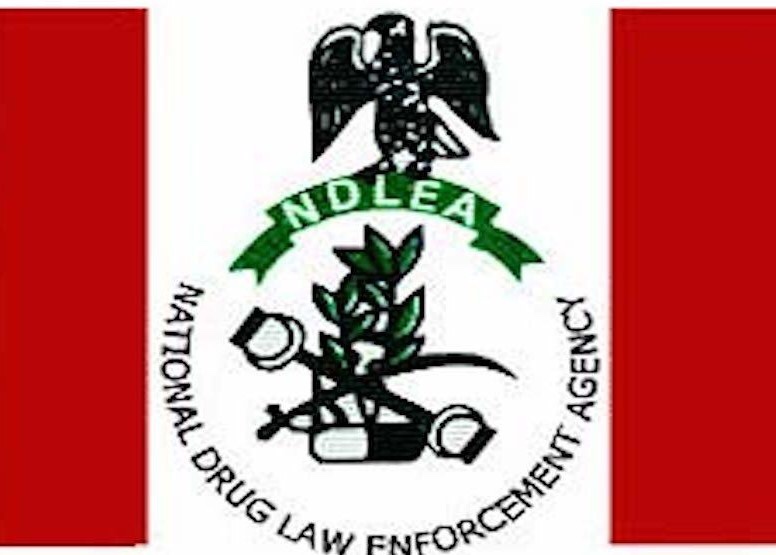 Six men and a shipping firm, were today, arraigned by the National Drugs Law Enforcement Agency (NDLEA), before a Federal High Court, Lagos, for allegedly trafficking in hard drugs.
The six men are: Ireagu Anthony Ifeanyi, Aligo Franklin Chijioke,Kouassi Jean Pau| a.k.a lkechukwu Eze, Achilonu Michael Emeka, Obi Ojinnaka Sterling and Iyama Charles Nnamdi and his shipping company, KJ Cargo/Shipping Services Limited.
All the defendants were arraigned in separate charges bordering on unlawful dealing in that banned substance.
While the dou of Iyama, Kouassi, a.k.a. lkechukwu Eze and the shipping firm were charged for unlawful export to 4.42 kilograms of methamphetamine.
The trio of Achilonu, Obi and Aligo were arraigned on one count charge of unlawful export of 3.442 kilograms Cannabis Sativa, popularly called Indian hemps. While Ireagu was alleged to have exported 320 grammes of heroin.
The offences according to the NDLEA lawyers, Mr. Austin Nwagu and Abu Ibrahim are contrary to sections 14(b), 11(b) and 20(1)(a) of the National Drugs laws Enforcement Agency Act. Cap. N30 Laws of the federation of Nigeria, 2004 and punishable under sections 11(b) and 20(2) of the same Act.
Kouassi, a.k.a lkechukwu Eze, commuted the offence on June 10 and July 29, 2019, and that they were arrested at the Murtala Muhammad International Airport, Ikeja, Lagos. While Abu told the court that that Iyama and his shipping firm were arrested on July 19, at SAHCOL export shell with the banned weed, while Obi was arrested on at Murtala Muhammad International Airport, Ikeja, Lagos, attempting to export the banned weed to Thailand.
Four of the defendants, Ireagu, Aligo, Iyama and Achilonu pleaded not guilty to the offences. And upon the arguing of their bail applications by their counsel, they were admitted to bail in the sum of N5 million with two sureties in like sum.
Kouassi Jean Paul a.k.a lkechukwu Eze and Obi Ojinnaka Sterling pleaded guilty to the charges against them.
Following their guilty plea, Justice Nicolas Oweibo adjourned till September 24 and October 29, for review of facts of cases against them by the prosecution.
Justice Oweibo also ordered that all the defendants be remanded in prison custody till the fulfilment of the bail terms and review of facts of that charges.