Kanye West Legally Change his Name …Wears Freaky Prosthetic Caucasian Mask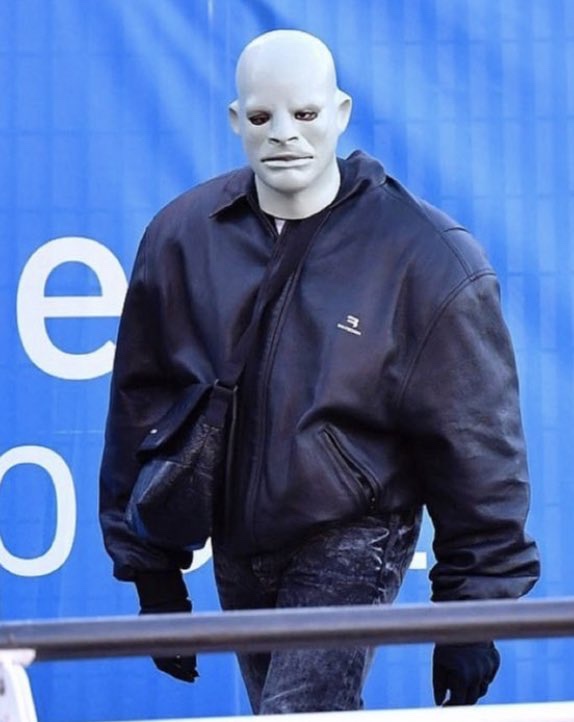 Billionaire rapper, Kanye West debuted yet another bizarre face mask after arriving in New York City.
The rapper was photographed in JFK airport wearing a regular mask before changing into a shocking Caucasian mask, following his name change.
In the last few months, Kanye has been spotted in several countries in a plethora of face masks that some observers put down to anxiety.
According to source and research, the rapper is trying to disguise his identity as he was mobbed couple of times by fans who want to take photos and autographs.
Meanwhile according to reports the rapper has legally changed his name to Ye.
A Los Angeles judge reportedly approved the name change on Monday, and the artist, born Kanye Omari West, no longer has a middle or surname.