Just In: Police Seal APC National Secretariat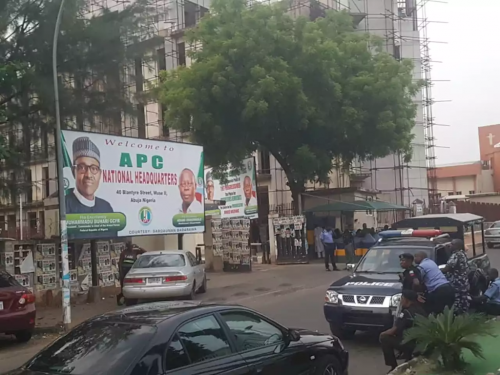 According to reports reaching shybellmedia.com armed policemen has sealed off the National Secretariat of the ruling All Progressives Congress (APC) based on orders of the Inspector General of Police (IGP), Mohammed Adamu.
It was gathered the order, which was handed down through the FCT Commissioner of Police, to the APC Chief Security Officer, instructed members of the National Working Committee (NWC) are not allowed entrance to the party headquarters.
A meeting has been scheduled with some of the feuding members of the party for 1.pm.
More as the event unfolds