House Reaches Threshold to Impeach Donald Trump Second Time: 'incitement of insurrection'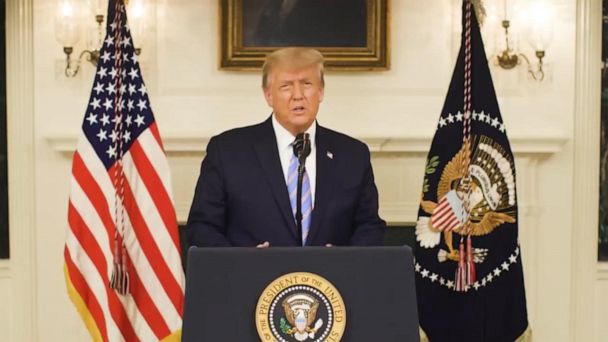 The House voted on Wednesday to impeach President Donald Trump for the second time in a swift, bipartisan condemnation of the president's role in inciting last week's riot on the U.S. Capitol.
The House voted to impeach Trump exactly one week after rioters forced lawmakers to flee the very chamber they voted in the fourth presidential impeachment in U.S. history – and the first time a president has been impeached twice.
There were at least 10 Republicans, including House Republican No.3 Liz Cheney of Wyoming, who joined Democrats in impeaching Trump for "incitement to insurgency."
While the vote won't force Trump out of office – the Senate trial is not expected to begin until President-elect Joe Biden is sworn in next week – the vote was a visceral response from lawmakers in both parties furious with Trump after a murderous pro-Trump mob raided Capitol Police, ransacked the U.S. Capitol and put the lives of Vice President Mike Pence and lawmakers at risk last week.
"We know the President of the United States instigated this insurgency, this armed rebellion against our common country," House of Commons Speaker Nancy Pelosi said before the vote. "He must go. He represents a clear and present danger to the nation we all love."