Heritage Bank's Liquidity Crisis Deepens …First Bank Shows Interest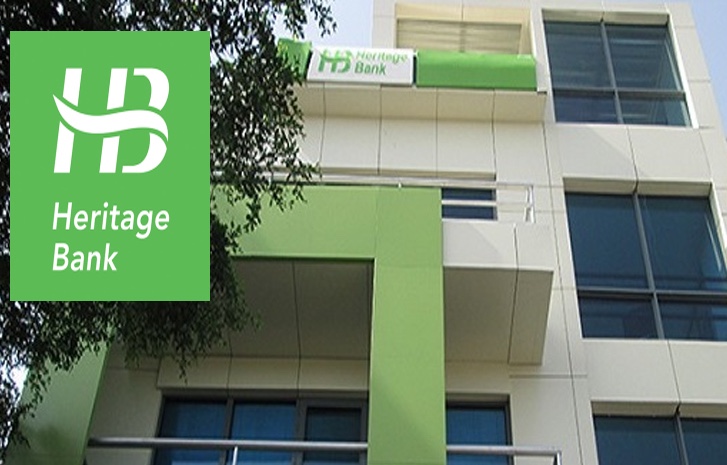 According to online reports, Heritage is not finding it palatable if news reaching www.shybellmedia.com is true.
For a while, the bank has struggled with its liquidity, failing to meet up with regulators required ratio.
Last year, Heritage Bank was ordered by the Central Bank of Nigeria (CBN), to shape up or lose its licence.
However, several efforts to get new investors to inject fresh funds into the bank failed.
The situation thus left the bank in dare situation, as it continued to hope a new investor would eventually be found, and it would be saved from sinking.
"We are not in a critical situation, like every bank, we are seeking new investors to increase the scope of our financial institution, but we are yet to find one. We will not give up, we will continue," a source within the bank revealed in 2019, when inquiries into the possibility of the bank facing financial challenges.
Recall that a report by the CBN in October 2018 had stated that seven com­mercial banks in the country failed stress test in adequate funding at the end of 2018.
Though the CBN did not mention the names of the banks then, a lot of industry experts fingered Heritage Bank as one of them.
In a financial stability re­port published by the CBN, it was revealed that in less than 30-day period analysis, seven Nigerian banks were not ad­equately funded, while in the 31-90 days bucket, nine banks had funding gaps.
With no improvement in the liquidity situation of the bank, the CBN decided to get involved in order to save depositors money from going down the drain.
Reports presently making the rounds has it that Heritage bank and one other financial institution are set to be acquired by First Bank of Nigeria in a situation similar to the acquisition of Diamond Bank by Access Bank.
When the acquisition is finally done, Heritage Bank which offers retail banking, corporate banking, online/internet banking, investment banking, and asset management services will fade off the face of the financial industry less than 12 years after it was founded.
Recall that the bank was set up in 2012 by the core investor IEI Plc, through IEI Investments Limited. IEI Investments Limited acquired the license of Societe Generale Bank of Nigeria (SGBN) from the CBN with the aim of starting a lasting financial institution.
One of the few things the bank would be remembered for includes its acquisition of Enterprise Bank Limited in October 2014.
Heritage Bank paid AMCON US$340 million (NGN:56.1 billion), in cash, for the acquisition, having emerged the winning bidder out of 24 Nigerian and International companies who competed for the acquisition of Enterprise Bank.
Additional: theoctopusnews