Harvey Weinstein Gets 23 Years on Sex Crime Convictions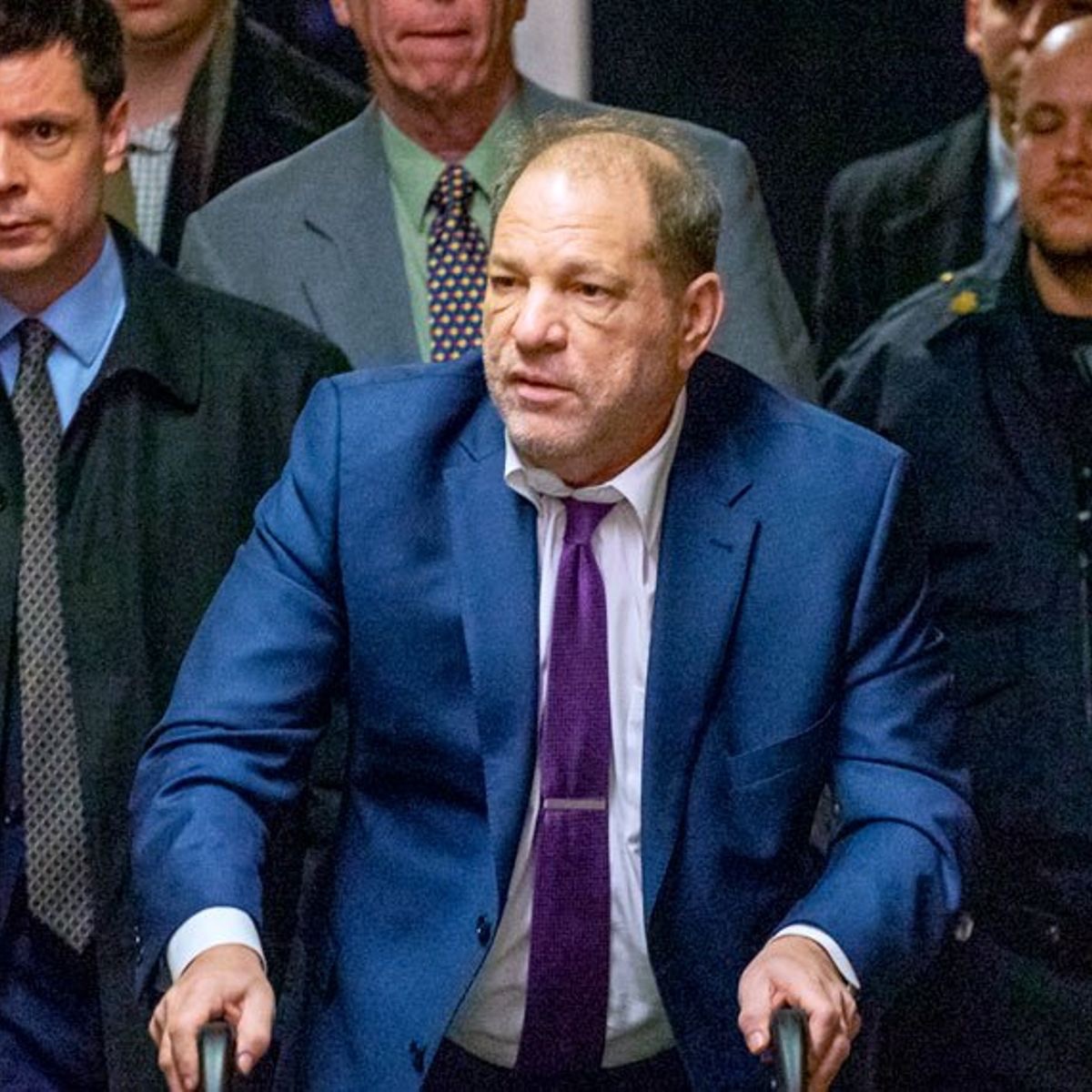 Harvey Weinstein was sentenced to 23 years on sex crime convictions in New York on Wednesday, following a landmark trial that spotlighted Hollywood power dynamics, predatory sexual violence and complex questions about the nature of consent and coercion.
That sentence includes 20 years for criminal sexual assault in the first degree, which stems from an accusation from former "Project Runway" production assistant Mimi Haley, and three years for rape in the third degree, which stems from an accusation from Jessica Mann, who is now being named by ABC News as she told the district attorney's office after a verdict was reached she does not object to being named publicly. The sentences are set to run consecutively.
Manhattan District Attorney Cy Vance Jr. championed the prosecution's six key witnesses in a statement following the sentencing.
"We thank the court for imposing a sentence that puts sexual predators and abusive partners in all segments of society on notice," he said. "We thank the survivors for their remarkable statements today and indescribable courage over the last two years. Harvey Weinstein deployed nothing less than an army of spies to keep them silent. But they refused to be silent, and they were heard. Their words took down a predator and put him behind bars, and gave hope to survivors of sexual violence all across the world."
Hours after the sentences were handed down, Weinstein was rushed from Rikers Island back to Manhattan's Bellevue Hospital Center with chest pains, according to spokesman Juda Engelmayer.
"He had chest pains and Rikers staff decided for safety to send him back to Bellevue now. He will be evaluated and likely will stay overnight," Engelmayer said. "We appreciate the care and concern of the Department of Corrections office and staff."
Weinstein, who declined at trial to take the stand in his own defense, earlier addressed his accusers in court before the judge's decision in an extraordinary 12-minute statement, given partially while turned in his wheelchair to face the six women who had taken the stand against him, and were now sitting together in the front row of the courtroom. The women — Annabella Sciorra, Dawn Dunning, Tarale Wulff, Lauren Young and Mann and Haley — were flanked on either side by Vance and prosecutors Joan Illuzzi and Meghan Hast. Actress Rosie Perez, who testified for the prosecution in support of witness Annabella Sciorra, sat beside victims rights attorney Gloria Allred in the second row, whispering to Sciorra.
Surrounded by court officers and defense attorneys, Weinstein spoke directly to his accusers.
"First of all, to all the women who testified, we may have different truth, but I have a great remorse for all of you," he said "I have great remorse for all of the men and women going through this crisis right now in our country. You know, the movement started basically with me, and I think what happened, you know, I was the first example, and how there are thousands of men who are being accused and a regeneration of things that I think none of us understood. I think that — I can't help looking at Jessica and Mimi and hope that something of our old friendship in me could emerge, but I'm sure – like me – they have lawyers who say to them be careful of what you say."
"I'm not going to say these aren't great people," he said. "I had wonderful times with these people. I'm just genuinely confused. Men are confused about this issue."
Weinstein went on to describe his relationships with his accusers as "extramarital affairs," compared the #MeToo movement to the Hollywood blacklists of suspected communists in the 1950s, and quoted multi-million and billion dollar sums that he said he helped raise for charity over the years. He talked at length about his charity work surrounding 9/11 and 2012's Hurricane Sandy.
"Ask the guy in Coney Island," Weinstein said. "Ask the guy in Far Rockaway — when he lost his business and we were able to walk in there and save his business – ask him if he likes me. Ask the captain who was killed in action. I took his children to the Super Bowl and to the Academy Awards because somebody had to do it. I did it with Steve Tisch. There are so many examples of that."
"There's so many people, thousands of people, who would say great things about me. We are going through this crisis right now in this country," Weinstein said, referring to the #MeToo movement. "
Weinstein was "despondent and dejected" as he prepared for sentencing after being convicted earlier this month of sexually assaulting the two women, according to his spokesman Juda Engelmayer.