FUJI KING, K1 OPENS COFFEE SHOP ON ADENIRAN OGUNSANYA, LAGOS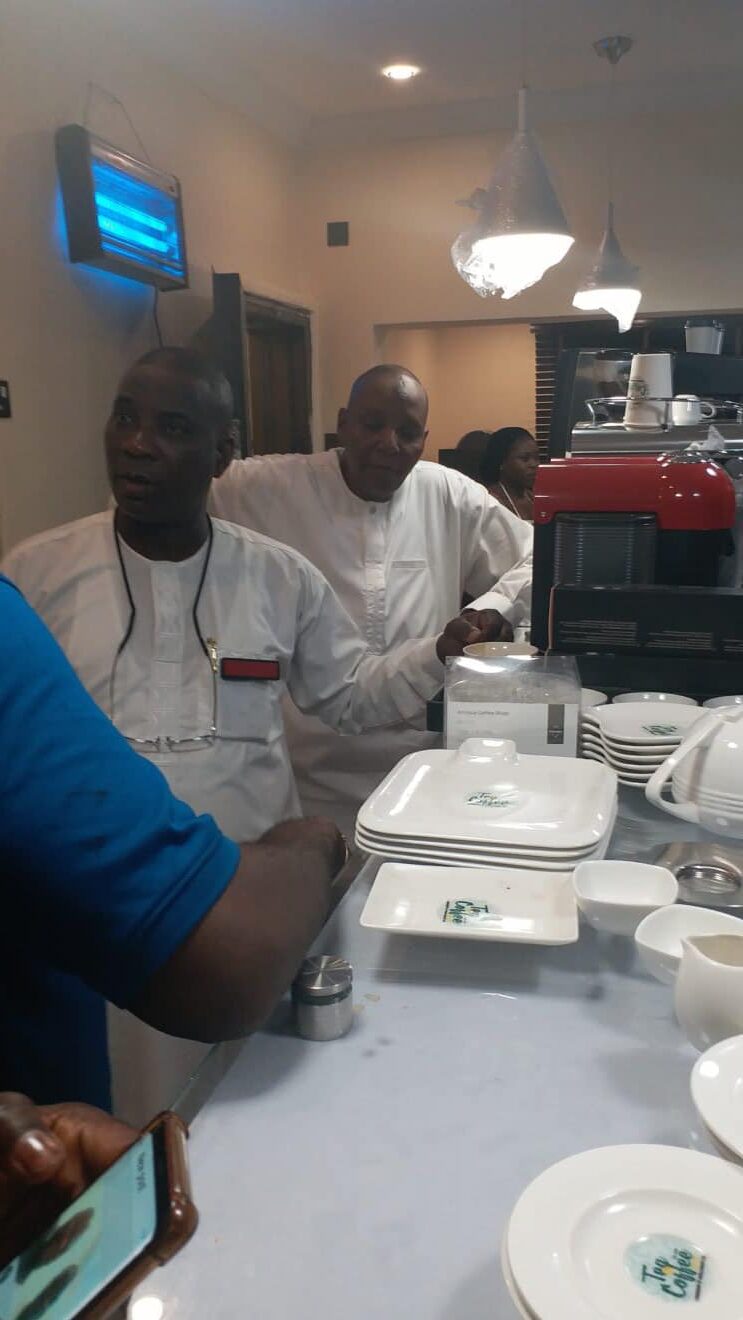 Fuji King, Wasiu Ayinde Marsharl sure has a business plan. The well traveled musician whose confectionery business, Anjola Bakery is making waves has added yet another novel idea.
K1, as the popular musician is fondly called, yesterday, Sunday, July 7th, 2019 launched a unique bar, Tea & Coffee Bar on Adeniran Ogunsanya Street, Surulere Lagos.
According to him, what we do here is Tea and Coffee business, you need to check out what we have, we have an exclusive range of Coffee you'll be glad to taste.
The Coffee Bar is located at 10 Adeniran Ogunsanya Street Surulere. Give it a trial and you will sure be convinced.