Exclusive: Reggae Legend, Majek Fashek Hospitalized in London, Suffers Schizophrenia …Need Financial Help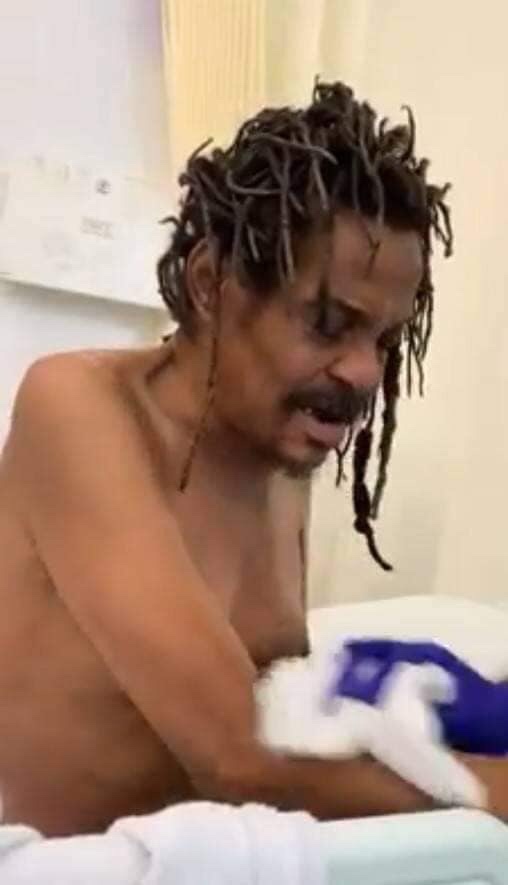 According to news reaching shybellmedia.com from United Kingdom, Nigerian Reggae legend, Majek Fashek has been hospitalized in United Kingdom. Majek cannot eat, talk or do anything on his own, battling to stay alive.
Source revealed that 'Rainmaker' became gravelly ill and was rushed to London after a brief admission at a Lagos hospital.
Schizophrenia is a mental health disorder that disturbs thinking and perceptions of life. This affects interactions with the world. People with schizophrenia may hear voices or noises; become very paranoid; believe they have unusual powers; think others control their thoughts, or vice-versa; or believe world events are connected to them. They may not talk or express themselves much.
However, Majek's Manager cries out saying Nigerian Embassy in London abandoned them to their fate.
"The truth is, we are stranded here in London. We are in great debt and we need financial help urgently if we don't want this icon (Majek Fashek) to die"- Uzoma Day Omenka, Majek's Manager revealed.
Omenka begs Nigerian Government, Philanthropists, anyone willing to help to donate in saving Majek Fashek into his London Bank Account Number:
Barclays Bank 30260762202947
Account Name: Uzoma Day Omenka
#Telephone: +1 682-246-6621, +44 7448 512502.