Donald Trump Suspended Indefinitely From Facebook, Twitter, YouTube and Snapchat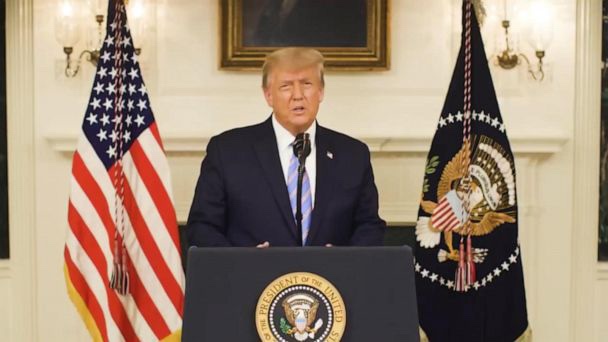 Snapchat suspended President Trump's account indefinitely on Wednesday after the riots at the Capitol that left four dead and many injured.
"We can confirm that earlier on Wednesday we locked President Trump's Snapchat account," a Snapchat spokesperson told The Hill.
The spokesperson said the company is concerned about the rhetoric coming from Trump and the attacks on Democratic institutions.
This isn't the first time Snapchat has stood against the president; the social media platform took Trump off its Discover feature back in June.
"We are not currently promoting the President's content on Snapchat's Discover platform. We will not amplify voices who incite racial violence and injustice by giving them free promotion on Discover," Snapchat said in a statement back in June as Black Lives Matter protests were occurring across the country. "Racial violence and injustice have no place in our society and we stand together with all who seek peace, love, equality and justice in America."
However, Twitter, Facebook and YouTube blocked Trump earlier on Wednesday after his statement urging protesters to storm the Capitol Hill during the Congressional vote count.