Brexit: UK and EU Finally Reach A Trade Deal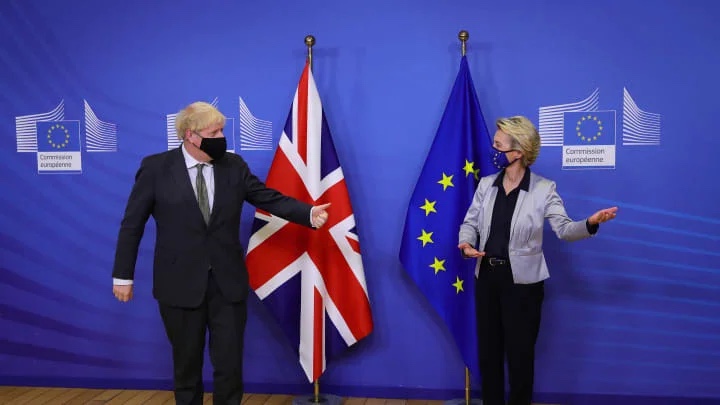 The EU and UK have reached a post-Brexit trade deal, ending months of disagreements over fishing rights and future business rules.
Downing Street said: "We have got Brexit done and we can now take full advantage of the fantastic opportunities available to us".
Prime Minister Boris Johnson will shortly hold a press conference, confirming the agreement.
EU chief Ursula von der Leyen said it was a "fair and balanced" deal.