BREAKING: Femi Osibona, Owner of Ikoyi Collapsed Building's Lifeless Body Recovered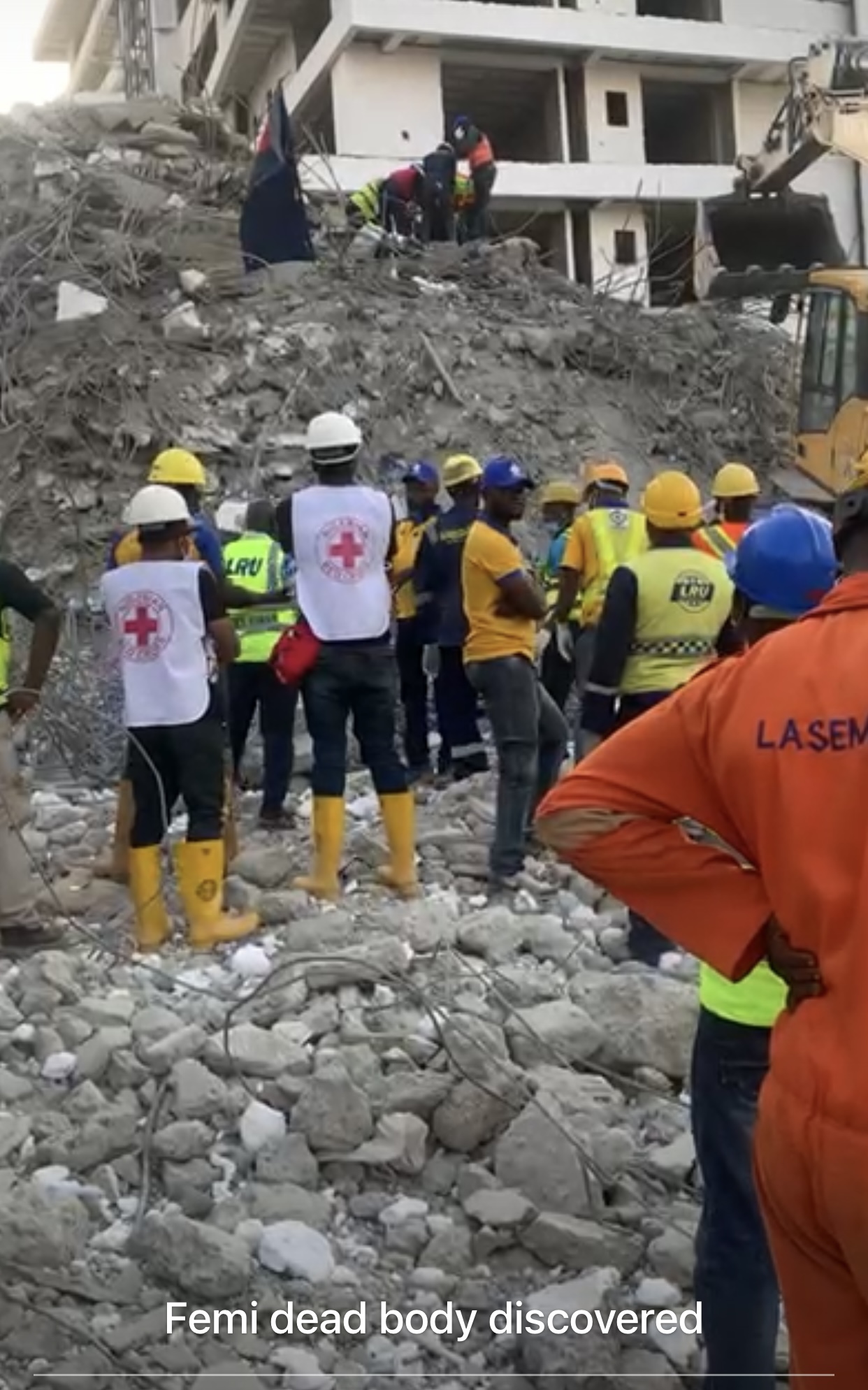 The body of Femi Osibona, CEO Fourscore Heights, owner of the collapsed 21 storey building in Ikoyi Lagos, has been recovered.
His body was recovered Thursday evening after intense search of the rubble.
The 21-storey building on Gerrard Road collapsed on Monday afternoon.
One of the survivors said there were about 100 people in the building at the time it caved in.
Some 38 bodies have been recovered from the rubble.
Nine were evacuated injured.