Argentina football Legend, Diego Maradona Undergoes Successful Brain Surgery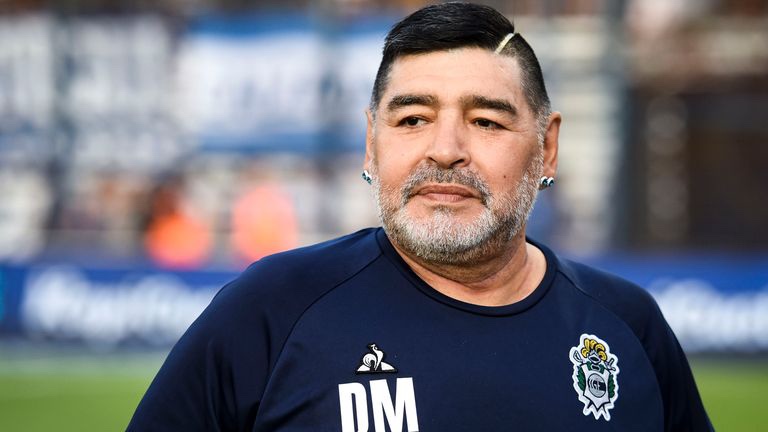 Argentine football legend Diego Maradona underwent successful brain surgery for a blood clot in a specialist private clinic in Buenos Aires on Tuesday, his doctor said.
"We managed to successfully remove the clot. Diego coped well with the surgery," Leopoldo Luque said at the icon's private clinic in the capital Buenos Aires.
Maradona had a subdural hematoma, which is an accumulation of blood between a membrane and his brain, said Luque. He described the procedure as "routine surgery".
He said the problem likely was caused by an accident, but Maradona said he doesn't remember the event. Luque said the clot was "imperceptible" and that those suffering from one rarely remembered receiving a knock to the head.
Maradona, who turned 60 on Friday, has suffered ill health before. He has survived two heart attacks, and also contracted hepatitis and undergone gastric bypass surgery.