17 year-old Barba Koroma, Stabs 62-Year-Old Father To Death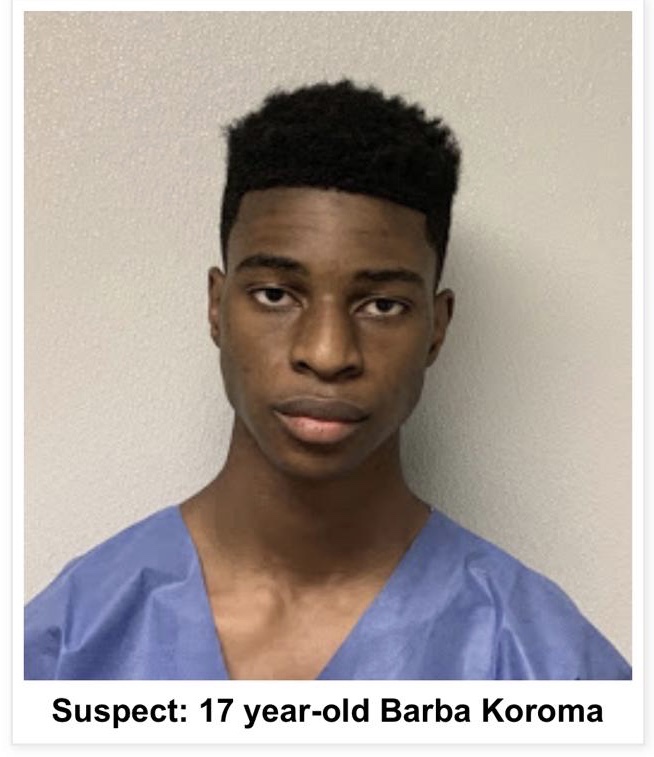 PGPD Homicide detectives arrested 17 year-old Barba Koroma of Bowie for killing his father in the city of Bowie on Friday. The victim is 62 year-old Barba Koroma, also of Bowie. The 17 year-old is being charged as an adult.
Preliminarily, on July 26th, around 4:30 pm, Police officers responded to the area of Allen Pond Park in the 3300 block of Northview Drive for the report of a domestic incident involving a vehicle collision. Once on scene, they discovered a SUV that had crashed into a fence. In a wooded area very near to the collision site, the victim was located on the ground suffering from trauma to the body. Prince George's County Fire and EMS arrived and despite all lifesaving measures, the victim was pronounced dead on scene.
Patrol officers also located the suspect on scene walking out of the wooded area. He was transported to a local hospital where he was treated for minor injuries and released. He was then transported to the PGPD Homicide Unit for questioning.
Through the course of their investigation, PGPD Homicide Detectives determined that the 17 year-old and his father were involved in a dispute inside the vehicle as the father was driving. The son admitted to stabbing the father just before the crash. After the collision, the son removed the victim from the vehicle and dragged him into the nearby wooded area.
Early this morning, detectives charged 17 year-old Barba Koroma with 1st and 2nd degree murder. He is in the custody of the Department of Corrections on a no bond status.